28 Day Wellbeing Challenge &

Cup Filling Plan
A revolutionary step toward understanding and planning for your fulfillment.


Because you can't pour from an empty Cup!
We know that when we are 'running on empty', we need to 'put our own oxygen mask on first', because 'you can't pour from an empty cup'. We connect with these phrases. We get that sometimes you feel like you've got nothing left or you're running dangerously low and need to refill.
This is why we created this self-paced short course, to help you understand the Phoenix Cups framework and provide you with the tools to make a plan to ensure your well-being.
If you're already a Phoenix Cups expert, this course will give you a few more tools in your toolkit to explain the framework to friends and family, and also will provide you with some printable downloads to explain the latest parts of the framework introduced in late 2019.
What's included: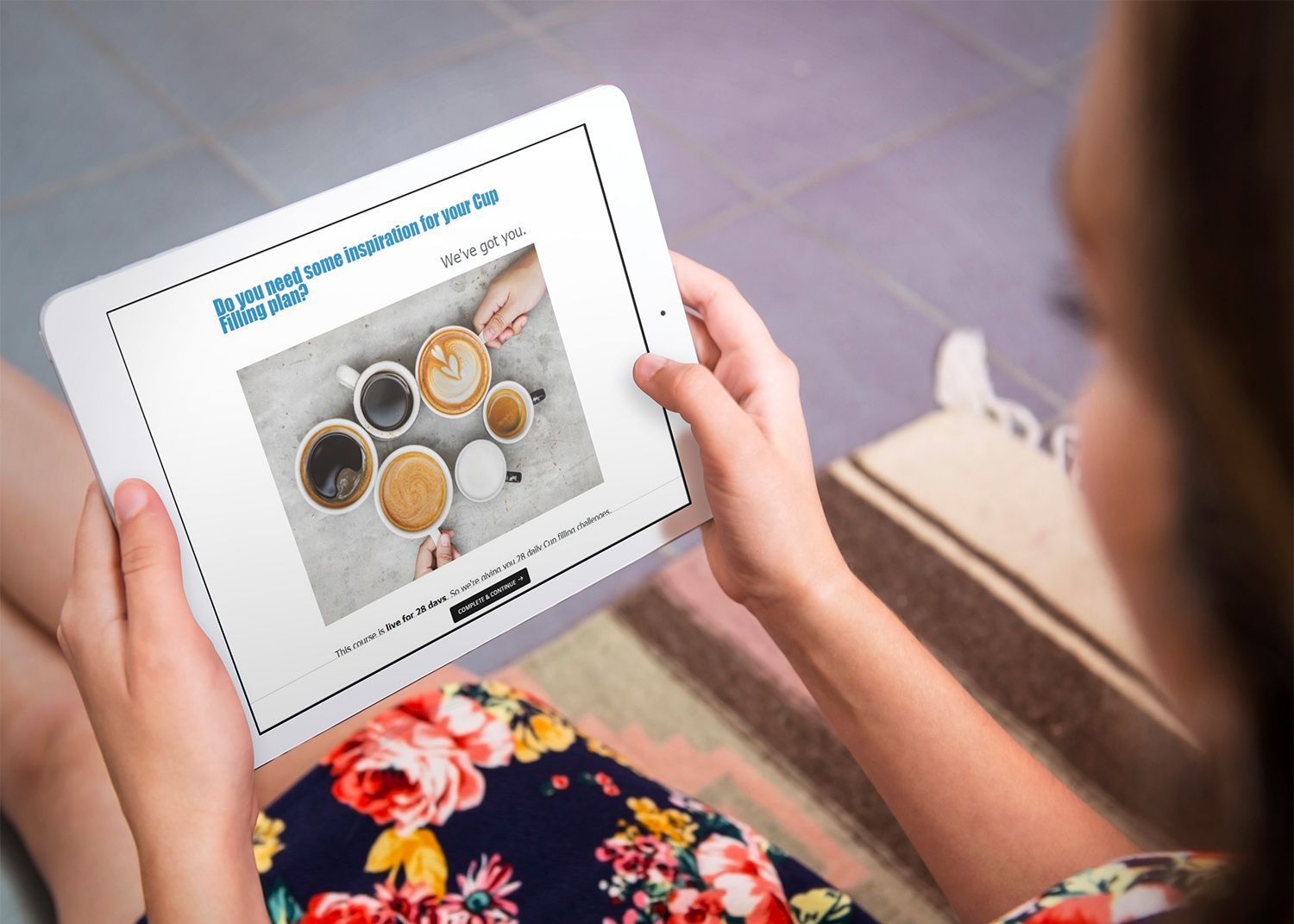 Our 28-day challenge provides you with 28 Cup-filling activities to participate in, so there's now no excuse to not have full Cups.
Try before you buy
You can access selected course content through a free trial so you can have a play around in the course, before you commit to buying.
We want you to be happy with your purchase; knowing that it will provide you with the skills and tools to meet your most important life needs.

What is this course worth?
$28.00

(Group prices are also available. Contact us on [email protected] for more information)


"The course is bursting with stimulating content that will need to be revisited."

Rachel E.


"Amazing Amazing throughout the course, I enjoyed every bit of it I am so lucky to be part of this amazing course."

Esha S.


"Great training. Well explained and a great presentation and made simple to understand with the concept of the cups. Thank you soo much."

Emma S.