Personal Reflections Journal || Printable
Personal Reflections Journal || Printable
The Personal Reflections Journal is a digital and printable reflective journal designed to be personalised. Write, draw, paint, and colour-in our beautiful illustrations. Personalise the pages with your own designs using washi tape, colours paper, pencils and markers, stickers, post-its and more to make this journal your own personal tool for reflection. Each journal is as unique as the person using it.

This product will be automatically emailed to you soon after your purchase. This is a downloadable product that will be sent as a PDF download. If you'd prefer to order a printed version, please visit our stockist at www.esreproductions.com.
---
What is a personal reflection journal?
This journal has been artfully designed with a BuJo feel for the creative planner. It is fully dated for 2021, with a variety of pages to spark inspiration for your planning. Each month starts with a planning wheel, a space to capture your important thoughts and plans for the month, followed by double page spreads of dot grid notes pages.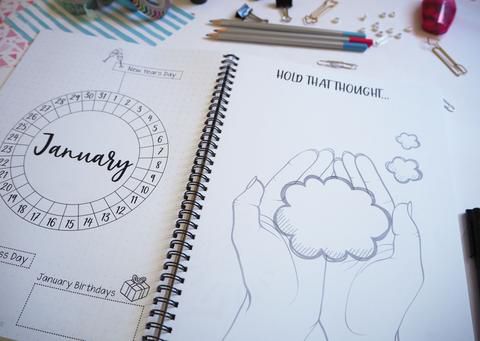 Sneak peek
Our bookshelf spread has been designed to support you to track your reading list for the year. Keep a record of your favourite resources this year using our "My Books" spread.
Personalise the pages with pencil, pen or even paint. Simply add the titles to the spines of the books, colour in the embellishments, and feel like you're on top of your reading list for this year!
Who can keep track of their favourite influencers and profiles on social media?
You can! Using our "My Facebook" and "My Instagram" pages you can capture your favourite hashtags, profiles and pages throughout the year so you never lose them again!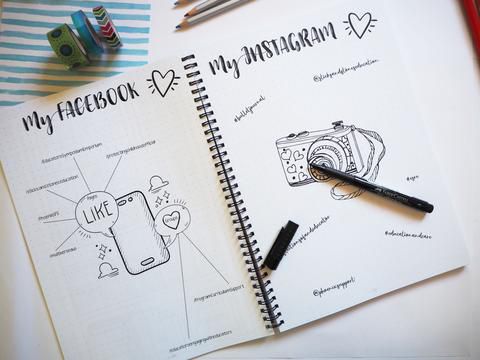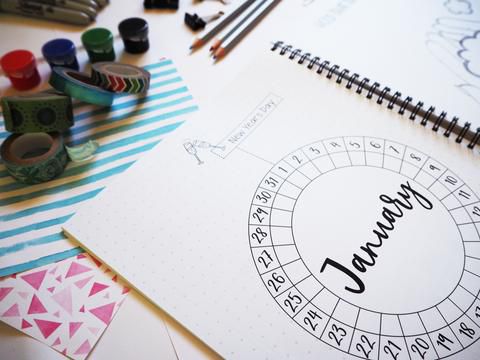 Our Journal includes our unique monthly planning wheel for you to capture important dates, birthdays, workshops or professional development, conferences, indeed anything you need to remember. We even added a dot grid background for all your Bullet Journal fans!

This downloadable product has already been dated for you for 2021. If you would like a perpetual (undated hard copy), you can order these from our stockist here